Innovation Never Stops
At Norphonic, we produce Heavy Duty VoIP Telephones for use in emergency and industrial areas. delivering products that can interface with other communication
of using proprietary and non-reusable solutions. We constantly ensure that we are at the forefront of developments to deliver the very best communication devices for voice, data and video.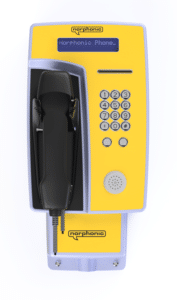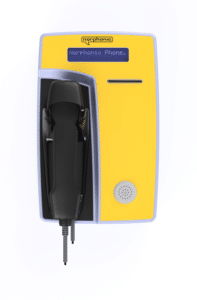 When Quality Matters
All aspects of our production is focused on quality and we adhere to all standards required when it comes to emergency, industrial and commercial communication applications. This means you can be reassured that the Norphonic Heavy Duty VoIP Telephone will work when it needs to.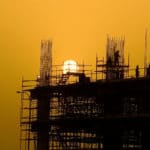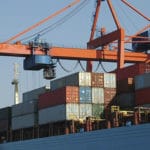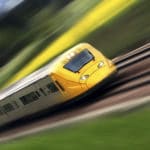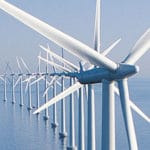 "We use Norphonic Heavy Duty VoIP Telephones in our Offshore Wind Turbines in the North Sea outside the United Kingdom, Sweden and Denmark. We are very happy with the product performance and with the excellent service and support"

Tonny Boesenbaek
Siemens Wind Power A/S

Cover image used with kind permission from
Siemens Wind Power AS. All rights reserved.
Flexible Industry Solutions
Norphonic Heavy Duty VoIP Telephones are sold as standard units, but our solutions can also be tailored to suit your individual
of markets, including:
Transport (road, rail, air)
Mining
Energy production
Utilities
Manufacturing and construction
Commercial (sports stadia, banking, retail)
Local government… and more
The Better Alternative
Proven reliability in difficult environments
High-quality products
Future-proof, open standards VoIP technology
Complies with codes and standards
Easy to install and maintain
First-class service and support
Good value for money
"We use Norphonic Telephones for Emergency Roadside Communications in Norway.
The products are very reliable and the service is outstanding"

Are Omdal,
Project Director, Otera Norway
10 Reasons to Choose Norphonic
Where environmental factors pose a problem for conventional telephones
Where emergency communication points are needed
Where public information points are needed
When reliability and up-time are critical goals
When central management and control are important
Where maintenance access is difficult
When compatibility to existing systems is important
When voice sound quality is important
When future-proofing is needed
When ease of installation is important
Service – Here when you Need us
At Norphonic, we strive to deliver excellent service and customer support. We offer accreditation and installation training to our authorised partners, imparting best practice when it comes to installation and maintenance support. We also offer extended warranties and repair services on all our deliveries. Our key partners and direct customers can enjoy access to a 24 hour service hotline and we aim to respond to all other product support requests within 48 hours.
Global Reach, Experience and Know-How
You can order our Norphonic Heavy Duty VoIP Telephones from all four corners of the world, and trust our long experience in delivering critical VoIP telephony in numerous industrial and emergency environments. We recognise the importance of responding to customers in a timely manner and being a supportive business partner. This service-minded attitude has enabled us to adapt and innovate new industrial telephones that are now used in a wide variety of applications worldwide.
Call us for a Quotation Today
Our experts can help you with system design, and offer support in the evaluation and information gathering process.
Partnering for Success
We are always looking for new ways of providing customers with an expanded range of solutions to meet their tailored business needs. Partners can enjoy full access to accreditation